Solar panel installation for homes, to help control energy costs and protect the environment.
Solar panels for your home
Energy costs are in the news more than ever, and it's vital that homeowners take the right steps to get the most energy from their money. If you're a high-energy user, you're likely to benefit from solar panels for homes.
Solar panels for homes are a fantastic way to control your energy costs, reduce reliance on fossil fuels and actively help the environment in the process.
There are a few reasons why solar panels for homes are becoming more popular. They offer a simple way to reduce your carbon footprint, can save money on energy costs and even add value to your home.
Importantly, if you're coming towards retirement age, investing in solar panels for your home will protect against any further rise in the cost of energy. In a world where renewables continue to grow in popularity, solar panels are an effective way to help our planet every day.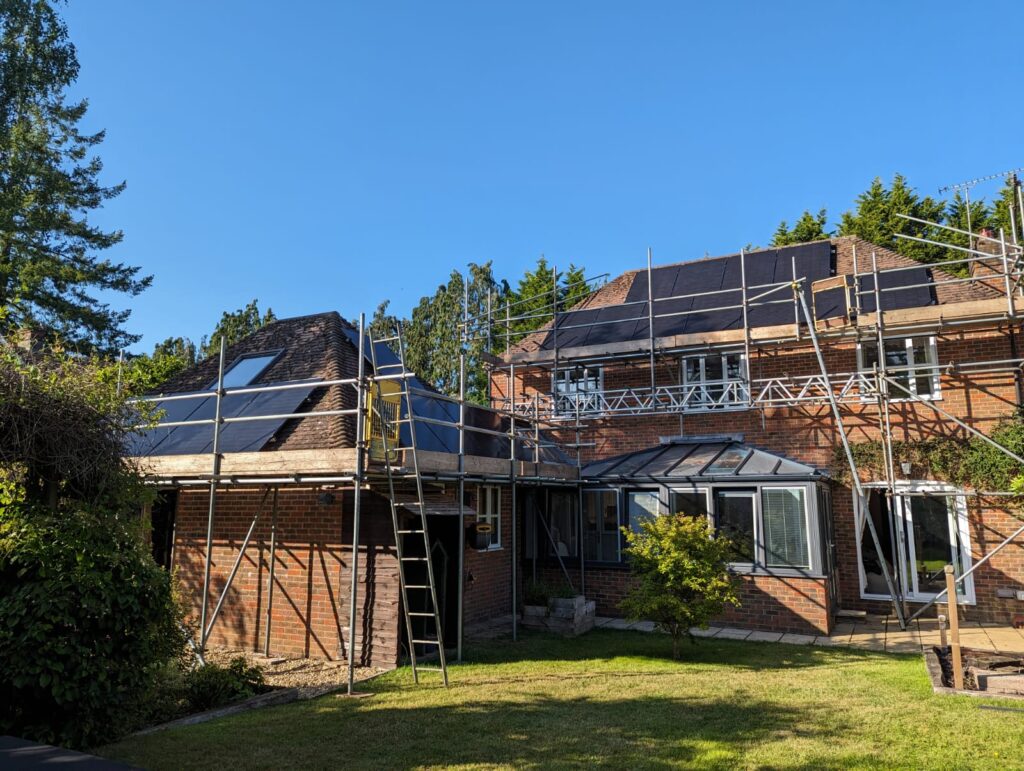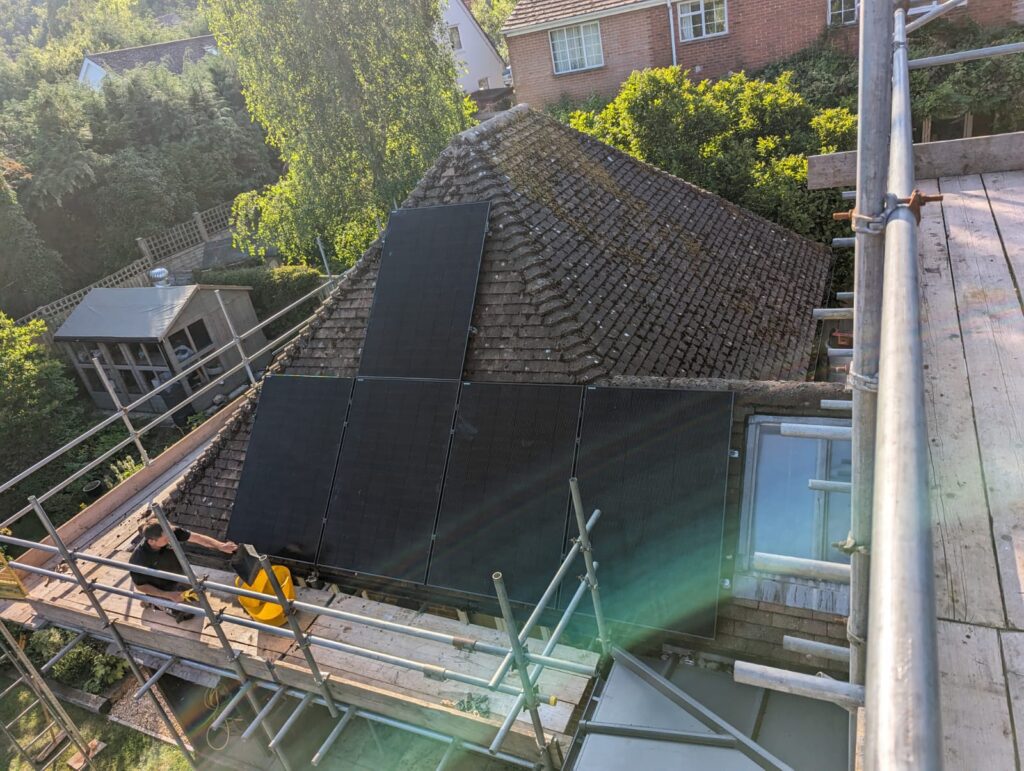 Whether your home is South, East or West facing, solar panel installation can massively impact your energy usage and provide an environmentally friendly way to reduce your bills.
For over a decade, we've become trusted solar panel installers for homes across the South. Minimising disruption throughout the installation process, our team take pride in every project they install.
During our solar panel installation, we take care to protect the integrity of your solar panels and implement reliable weatherproofing. We offer in-roof or on-roof solar panel installation, flat roof solar panels or ground-mounted solar panels.
Solar panels continue to grow in popularity, in part due to their affordability. Before now, the cost of solar panels would put many consumers off.
The environmental benefits, alongside the lower investment cost of solar panels, are why they're now found all across Hampshire, Dorset and beyond.
Payback periods are an important factor for many who are considering installing solar panels for their home. We provide a survey which can offer an accurate payback period, offering peace of mind and clarity on the true cost of your investment.
Costs of a solar panel installation will vary with every home, but our prices start at £7k (excluding battery).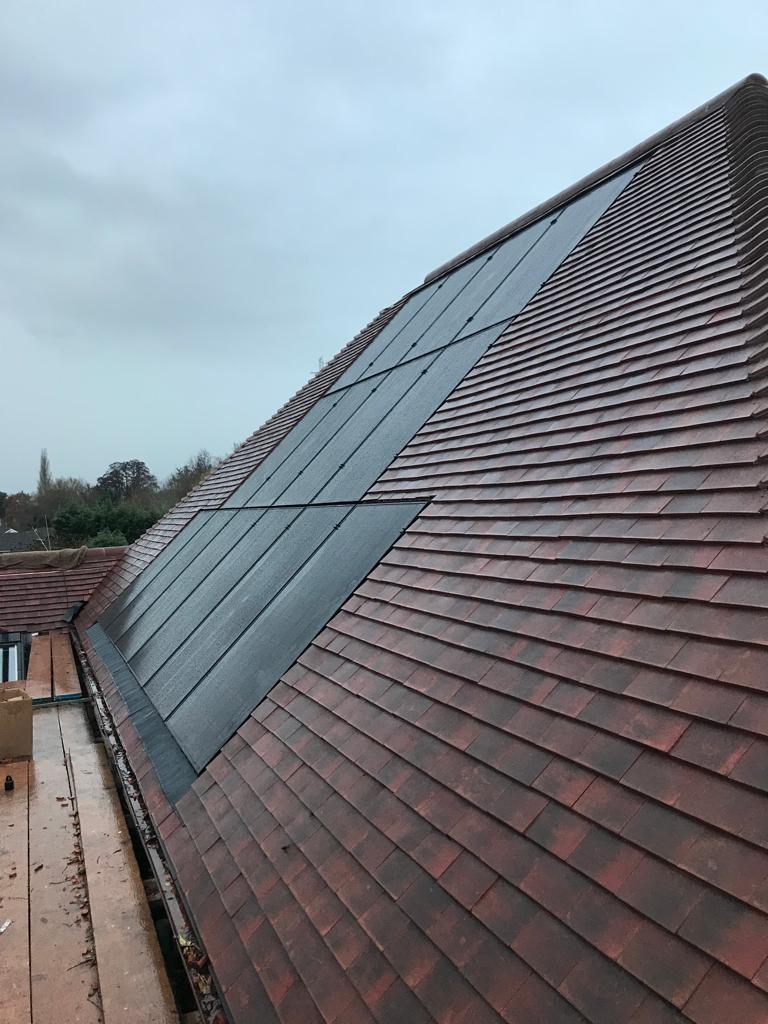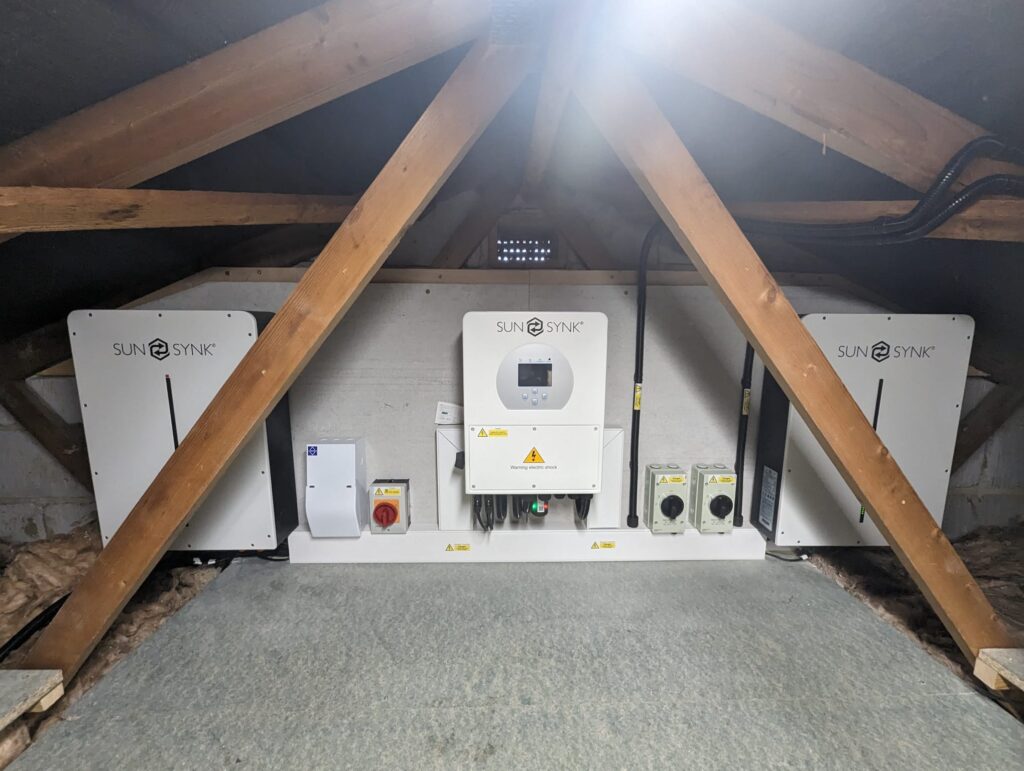 Solar panel battery storage
When you're generating energy, you'll want to use it. During sunnier months, your home solar panels may generate more energy than you can use.
That's why it's integral to install a battery that can store energy generated by your solar panels, which can be used at a time of your choosing. During the winter, you can often charge a solar panel battery using a cheap night tariff and save even more money on your energy costs.
Alongside our solar panels for homes, we install Sunsink and Tesla power walls – industry-leading quality that is proven to stand the test of time and deliver the best results for our customers.
Your solar panel questions answered
To help you get up to speed with everything solar, we've put to together a selection of helpful videos.
In this video, our Director Nick explains what solar panels are, how they work and the advantages of having them on your roof at home.
Solar Panel Payback period
In this video, our Director Nick explains what solar panels are, how they work and the advantages of having them on your roof at home.
Will Solar Panels save you money?
In this video, our Director Nick explains what solar panels are, how they work and the advantages of having them on your roof at home.
A solar diverter can offer an even more versatile use for your solar panel energy. For example, you can use excess energy for your EV car charging port or use it to warm up your hot water tank.
The solar power diverter allows you to make the most of the energy produced by your solar panels and reduce costs further throughout the year.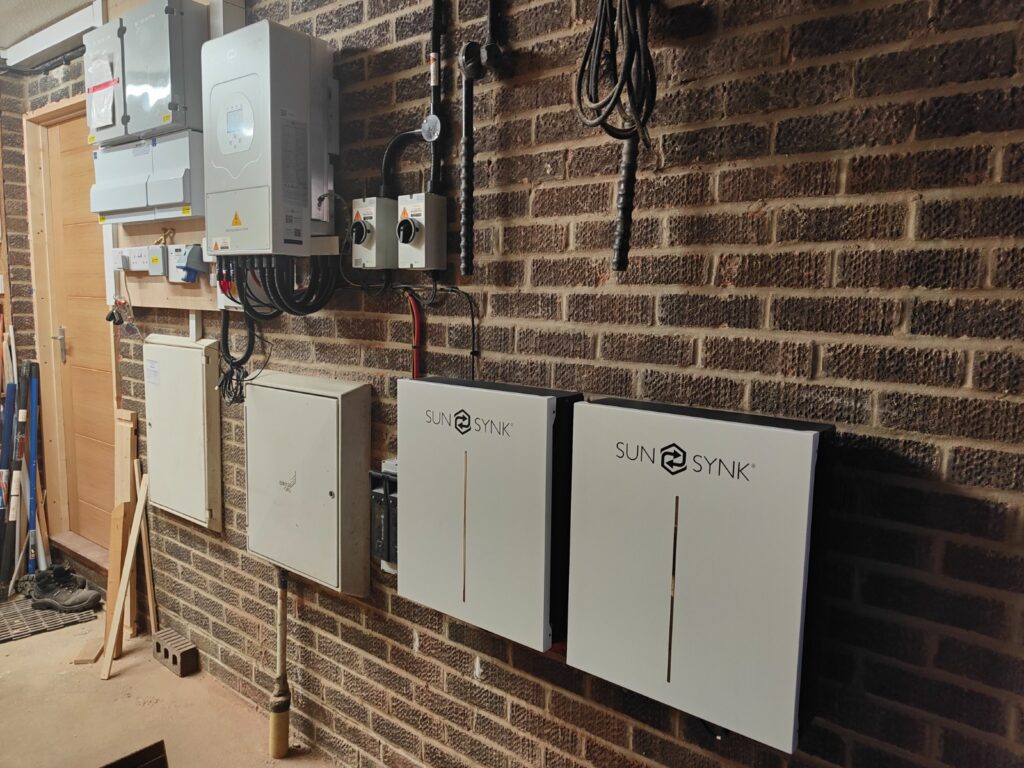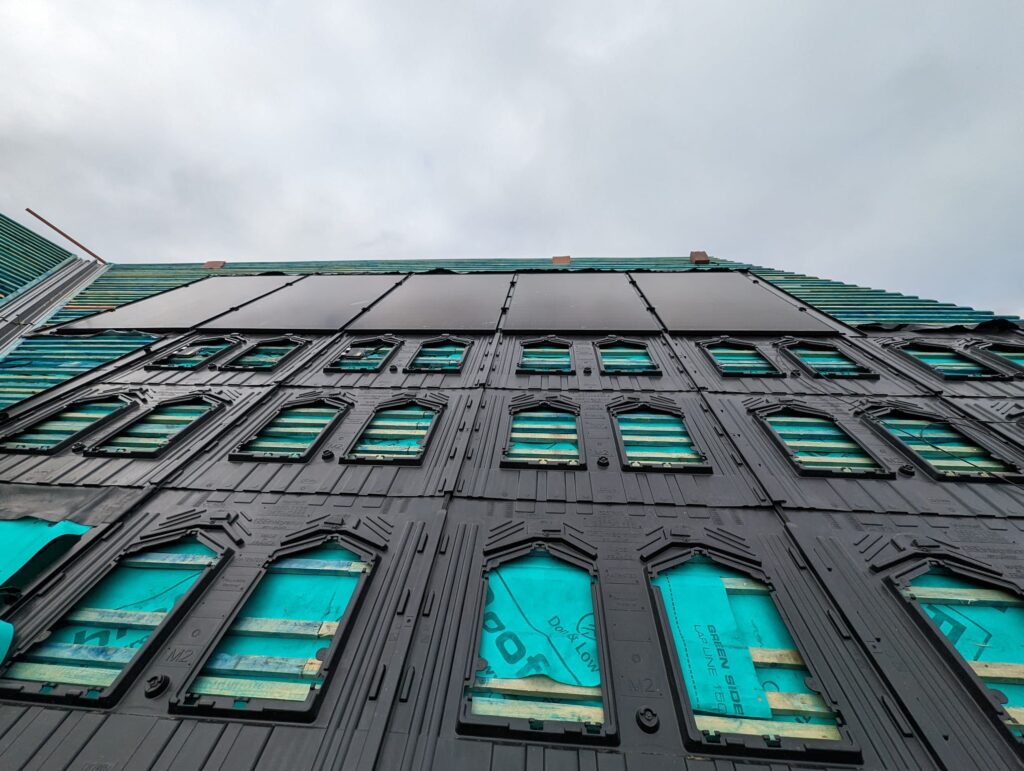 Solar panel maintenance and repair
Unfortunately, when not properly installed, solar panels can be damaged by the weather or wear and tear over time. Green Light Electrical take special care during our installations, allowing minimal maintenance to all that's required to keep your solar panel in tip-top shape.
Maintenance is easy – but it's important that you monitor your analytics and check they're clean. Tracking the information from your solar panel system will allow you to monitor energy production. You can compare energy output to ensure your solar panels are producing at their highest level. If you're not getting the output you'd expect, they may require a clean.
We offer a maintenance service for solar panels we've installed, as well as working with a recommended local provider to ensure reliable cleaning for your solar panels.
Why choose Green Light Electrical?
Before any install, we take the time to understand why you're considering solar panels. This helps us ensure they're the right fit for your property, your needs and the future of your home.
People-orientated service
Over three decades, we've built long-lasting relationships with clients who trust our experience and value our people-orientated service.
We're experts who understand how to install solar panels effectively, and always cause as little disruption to your home in the process.
Read our customer feedback
Don't just take our word for it, read through our customer reviews.
This is a Testimonial for Nick Green for the work he did on my offices, and the support that he has given some of my clients over the years. I have struggled with tradesman over the year and been let down on many occasions. It has been so refreshing to work with Nick and his team and know that when they say they are going to do something they book it in and it gets done. They give a fixed price and will always communicate if things are not going to plan. Would thoroughly recommend Nick and the team at GLE
Professional work and great attitude.
Reliable and professional as ever. Thanks for great advice and a great job.
Excellent work and service. Very helpful when we had an issue caused by our building company (not GLE). Will certainly use again for future electrical work.
Excellent service from this company. Initially used as an electrical emergency during the Christmas period, arrived very promptly even though they should've been closed, as all other engineers were. I am now using them to fix my electric gates. All staff I have been in contact with ( Office Manager, electrical engineers and the 'boss') have been extremely polite and very efficient. Electric gates now fixed. They continue to offer a fantastic service with very friendly and efficient staff. I would highly recommend them for any electrical job.
Paul was an good worker, punctual and his work was an excellent standard
A lovely family team with high standards and a great customer service ethic, high on safety and extremely reliable. I would recommend to my grandmother (that's how great I think they are).
Green Light Electrical came to the Lymington Save The Children shop to fit a new heater switch for the front door heater. Even though the work was carried out during shop opening times, it was done very professionally and without disruption to the customers or store staff. The site was left cleaner than when they arrived! Would highly recommend.
Book a consultation with an expert to explore whether solar panels are the right choice for your home. Receive a free, no-obligation quote after your consultation.