Breathe new life into your offices and save energy in the process.
Many businesses still have tired, old lighting. It's not inviting and it's probably making your space look much duller than it is.
Staff may complain that the lights aren't making it bright enough to see what they're doing. If that sounds familiar, you may need commercial LED lighting.
Expert commercial LED lighting installers, our team loves transforming offices and workplaces into brighter, more energy-efficient spaces.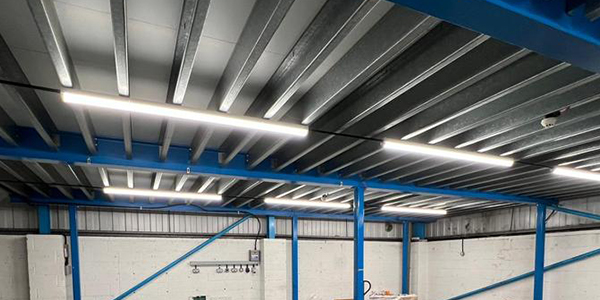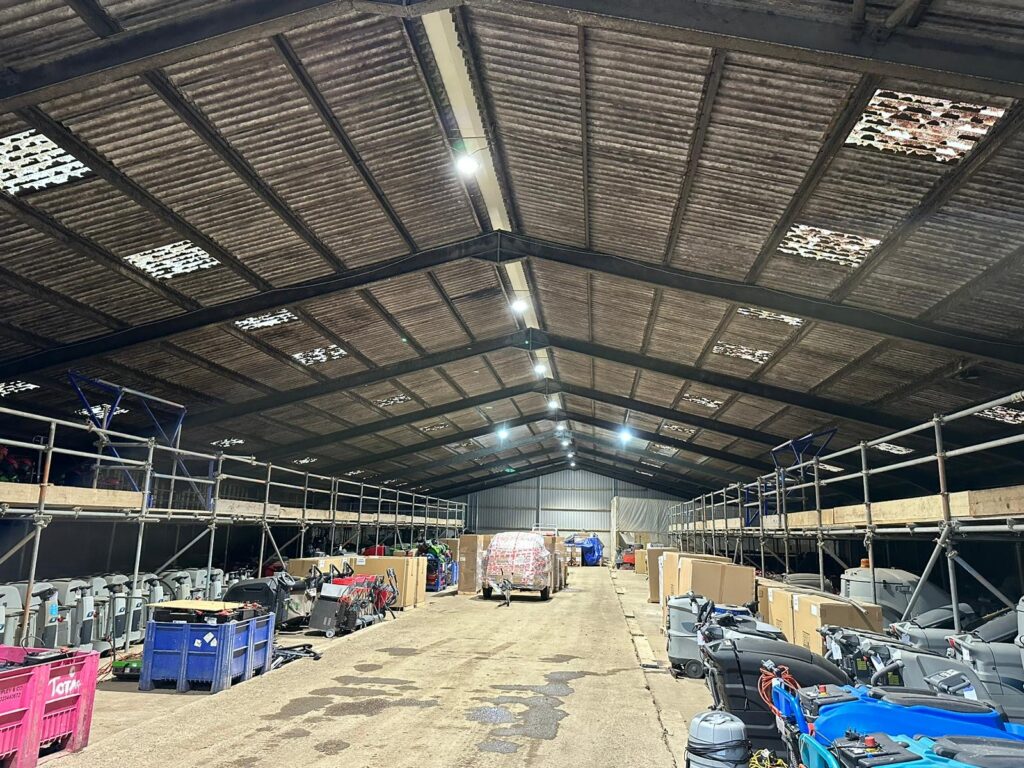 The benefits of commercial LED lighting
Instead of the off-yellow old lighting with the dodgy bulb, embrace energy-efficient LEDs and you'll see the difference immediately.
Businesses that still use traditional bulbs are wasting money, as they're expensive to run and cost too much money to maintain when they regularly need fixing.
Stylish and functional, nearly every LED we supply comes with a 5-year guarantee, meaning you'll be saving money in no time, alongside enjoying a brighter workplace.
Why choose Green Light Electrical?
A family-run business that continues to expand, we've got a proven track record for delivering great results for our clients. For over 30 years, our clients have trusted us with their business electrical services, including commercial LED lighting installation.
The products we choose are the highest quality on the market and most come with a 5-year guarantee. Our installers use tried and tested products that we are confident will supply you with value for money and excellent long-term service.
Read our customer feedback
Don't just take our word for it, read through our customer reviews.
This is a Testimonial for Nick Green for the work he did on my offices, and the support that he has given some of my clients over the years. I have struggled with tradesman over the year and been let down on many occasions. It has been so refreshing to work with Nick and his team and know that when they say they are going to do something they book it in and it gets done. They give a fixed price and will always communicate if things are not going to plan. Would thoroughly recommend Nick and the team at GLE
Professional work and great attitude.
Reliable and professional as ever. Thanks for great advice and a great job.
Excellent work and service. Very helpful when we had an issue caused by our building company (not GLE). Will certainly use again for future electrical work.
Excellent service from this company. Initially used as an electrical emergency during the Christmas period, arrived very promptly even though they should've been closed, as all other engineers were. I am now using them to fix my electric gates. All staff I have been in contact with ( Office Manager, electrical engineers and the 'boss') have been extremely polite and very efficient. Electric gates now fixed. They continue to offer a fantastic service with very friendly and efficient staff. I would highly recommend them for any electrical job.
Paul was an good worker, punctual and his work was an excellent standard
A lovely family team with high standards and a great customer service ethic, high on safety and extremely reliable. I would recommend to my grandmother (that's how great I think they are).
Green Light Electrical came to the Lymington Save The Children shop to fit a new heater switch for the front door heater. Even though the work was carried out during shop opening times, it was done very professionally and without disruption to the customers or store staff. The site was left cleaner than when they arrived! Would highly recommend.
Find the best lighting solution for your business and get a free, no-obligation commercial LED lighting quote from our team.