Opening the door to greater accessibility for your business.
Automatic doors are in demand from businesses. Allowing greater levels of accessibility to your business is vital, and Green Light Electrical can help.
We're experienced installers of automatic opening doors for businesses that want to spruce up their premises, whether it's a single office or a multi-location install.
Where can we install automatic doors?
Our team have installed automatic doors for businesses across Hampshire, Dorset and beyond. Most commonly, requests for automatic doors are from the following sectors.
Hotels
Leisure centres
Offices
Schools
Community centres
Churches
Retail stores
If your business isn't on the list, don't worry. We may still be able to help. Talk to our team to find out more.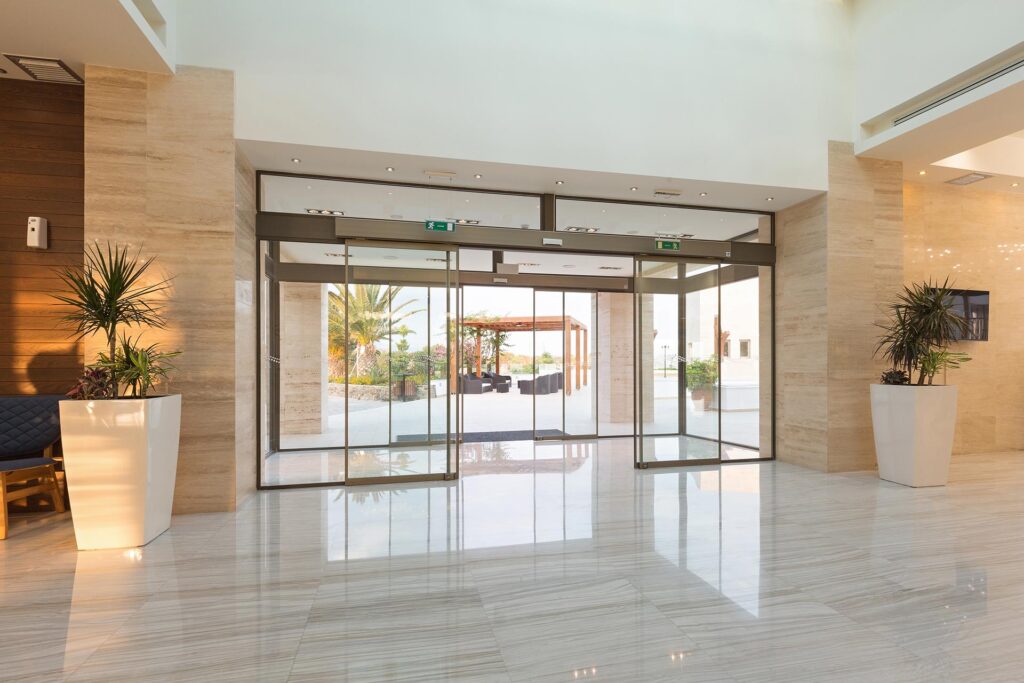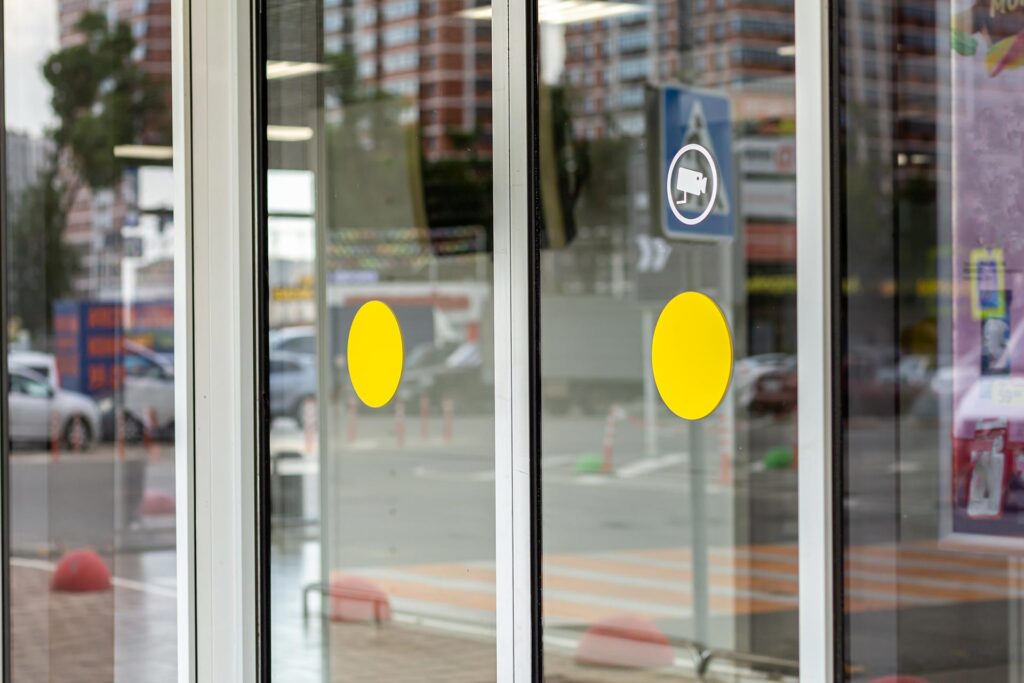 The benefits of automatic doors
By installing automatic doors, your business can showcase its commitment to accessibility for as many people as possible. For certain buildings, automatic doors may be a legal requirement.
Our team will ensure your business is compliant when we plan your automatic door installation.
Importantly, they also offer a significant increase in the safety of your premises, allowing you to lock or unlock your doors during times of your choosing. Our installers can help you set up automation for your opening hours to make the process even simpler.
After the pandemic, the world has become more conscious of their safety and the spread of germs. Automatic doors reduce touchpoints and keep your customers and team safer when they visit your premises.
Why choose Green Light Electrical?
We can help you safely and effectively install automatic doors, minimising the risk of any problems – whilst guaranteeing your business can carry on as normal during our work.
Our dedicated team of professionals is wholeheartedly devoted to delivering only the highest quality for every project we work on. Honesty, integrity and professionalism are guaranteed.
Read our customer feedback
Don't just take our word for it, read through our customer reviews.
This is a Testimonial for Nick Green for the work he did on my offices, and the support that he has given some of my clients over the years. I have struggled with tradesman over the year and been let down on many occasions. It has been so refreshing to work with Nick and his team and know that when they say they are going to do something they book it in and it gets done. They give a fixed price and will always communicate if things are not going to plan. Would thoroughly recommend Nick and the team at GLE
Professional work and great attitude.
Reliable and professional as ever. Thanks for great advice and a great job.
Excellent work and service. Very helpful when we had an issue caused by our building company (not GLE). Will certainly use again for future electrical work.
Excellent service from this company. Initially used as an electrical emergency during the Christmas period, arrived very promptly even though they should've been closed, as all other engineers were. I am now using them to fix my electric gates. All staff I have been in contact with ( Office Manager, electrical engineers and the 'boss') have been extremely polite and very efficient. Electric gates now fixed. They continue to offer a fantastic service with very friendly and efficient staff. I would highly recommend them for any electrical job.
Paul was an good worker, punctual and his work was an excellent standard
A lovely family team with high standards and a great customer service ethic, high on safety and extremely reliable. I would recommend to my grandmother (that's how great I think they are).
Green Light Electrical came to the Lymington Save The Children shop to fit a new heater switch for the front door heater. Even though the work was carried out during shop opening times, it was done very professionally and without disruption to the customers or store staff. The site was left cleaner than when they arrived! Would highly recommend.
We'd love to discuss your needs and explore how we can help install automatic doors for your business. Click below to talk to our team and receive a free, no-obligation quote.