Business Security Systems
Protecting businesses, your people and your future.
Business security systems
A traditional form of security, a business alarm system from Green Light Electrical will quickly send any unwanted visitors packing. They can be a failsafe in case someone manages to break through any other security mechanisms your business has in place.
Business alarm systems can be wireless, or wired, and our preferred supplier is Texecom Systems. We've installed countless alarm systems for businesses across the South and beyond, to offer greater deterrence from intruders and a warning system that alerts users and neighbouring buildings to any wrongdoing.
Our team will visit your site to conduct a survey of your business, understand your requirements and find problem areas. We address any specific weak spots in your security, install your alarm systems and provide business owners with greater peace of mind over the safety of their business premises.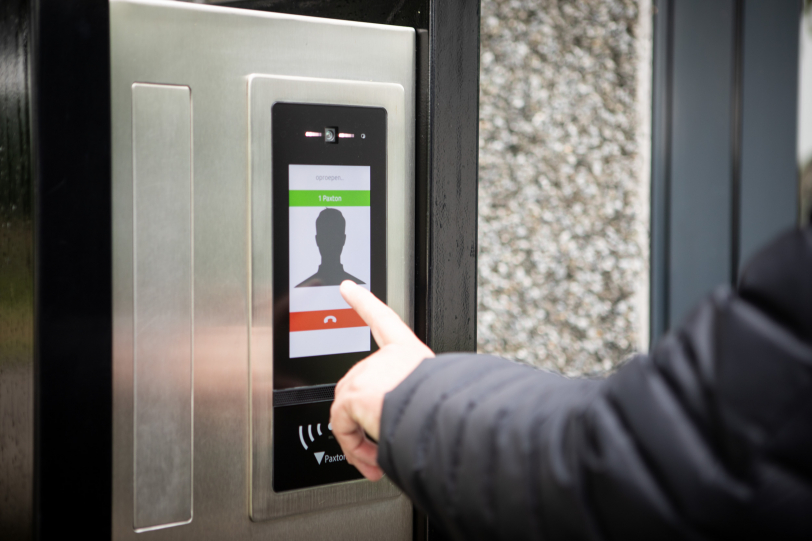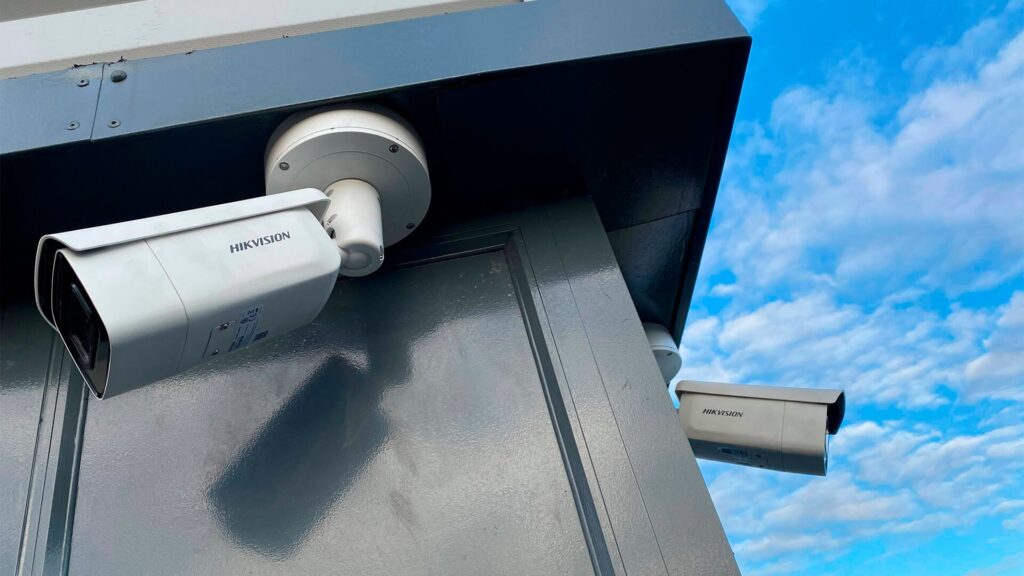 If you own a yard or business premises that contains valuable machinery or products, you'll likely have already invested in CCTV. But often, that's not enough to deter criminals from sniffing around your business.
Fixed CCTV cameras and wired CCTV systems are great ways of maintaining uninterrupted security for your property. To deter unauthorised entry, trespassing, vandalism, theft, or any other unlawful activity, fixed CCTV systems guarantee the safeguarding of your premises from the moment they're installed.
We offer advanced CCTV systems that are built for your premises, exclusively to match the needs of your space. Our team design a plan, installs the cameras and provides ongoing maintenance to guarantee your system remains operational and at its best.
Modern technology has made intercom systems more accessible and advanced than ever. Our intercom systems mean business owners can always control access to their premises, wherever they are.
With our preferred suppliers Paxton, Videx, Hikvision and CAME BPT, Green Light Electrical has installed intercom systems for businesses that add an extra layer of security, discouraging intruders whilst offering a qualification process for entry to your building or premises.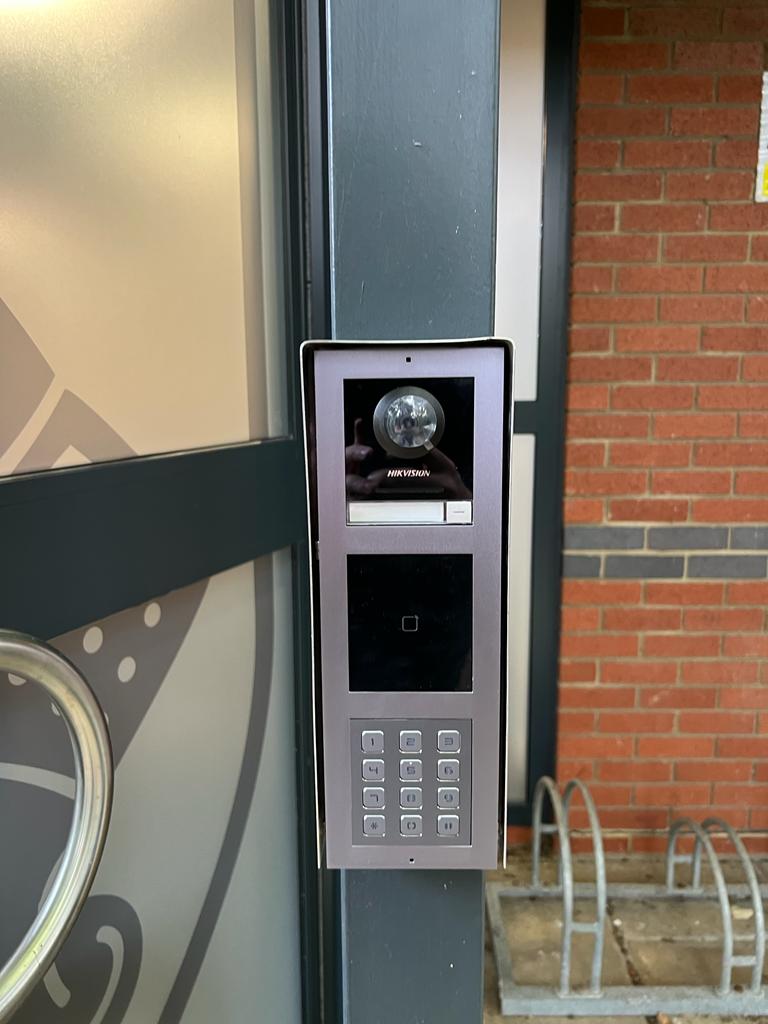 Door entry systems and access control
24/7/365. Door entry systems are the non-stop protector of businesses and properties across the world. Why wouldn't your business have one?
Better than any over-the-counter alternative, access control via door entry systems offers business owners so much more than just security. It's a way to gatekeep for your business, whenever you need to and wherever you are. Gain instant access to the cameras across your premises and only allow access to those whom you approve.
With a selection of door entry systems available, Green Light can walk you through your options and ensure we install the system that is best suited for your needs and optimised for your existing security set-up.
Identify known and unwanted visitors, or identify VIP clients.
Added security for your workplace, without keys or fobs getting lost.
Install specific cameras above each door and track how many people are in the building at any one time.
Identify staff with high temperatures upon entry and reduce the risk of infection amongst your team.
Protect perimeter boundaries at night, where conventional cameras often struggle. Spot someone even if they're attempting to hide in the foliage.
Provides great access control to a security gate, barrier or bollards as well as identification of visitors.
Great for shops, you can see the areas with the highest footfall, and ensure the high ticket items are placed in the most popular areas.
Why choose Green Light Electrical?
Trading for over 30 years, we've offered greater comfort and peace of mind to business owners by building bespoke business security systems.
We understand your security concerns – protecting your business, your livelihood and your people is a priority.
We have in-house tools to create systems that are unique to your premises and leave no doubt in your mind that you're protected. Whether you're looking for an extra level of comfort or a fully integrated business security system, our team can help.
Read our customer feedback
Don't just take our word for it, read through our customer reviews.
This is a Testimonial for Nick Green for the work he did on my offices, and the support that he has given some of my clients over the years. I have struggled with tradesman over the year and been let down on many occasions. It has been so refreshing to work with Nick and his team and know that when they say they are going to do something they book it in and it gets done. They give a fixed price and will always communicate if things are not going to plan. Would thoroughly recommend Nick and the team at GLE
Professional work and great attitude.
Reliable and professional as ever. Thanks for great advice and a great job.
Excellent work and service. Very helpful when we had an issue caused by our building company (not GLE). Will certainly use again for future electrical work.
Excellent service from this company. Initially used as an electrical emergency during the Christmas period, arrived very promptly even though they should've been closed, as all other engineers were. I am now using them to fix my electric gates. All staff I have been in contact with ( Office Manager, electrical engineers and the 'boss') have been extremely polite and very efficient. Electric gates now fixed. They continue to offer a fantastic service with very friendly and efficient staff. I would highly recommend them for any electrical job.
Paul was an good worker, punctual and his work was an excellent standard
A lovely family team with high standards and a great customer service ethic, high on safety and extremely reliable. I would recommend to my grandmother (that's how great I think they are).
Green Light Electrical came to the Lymington Save The Children shop to fit a new heater switch for the front door heater. Even though the work was carried out during shop opening times, it was done very professionally and without disruption to the customers or store staff. The site was left cleaner than when they arrived! Would highly recommend.
Book a consultation with an expert to explore how we can build a security system for your business. Receive a free, no-obligation quote after your consultation.