Electric Vehicle Chargers for Home
Electric vehicle charging ports for homes allow drivers to recharge their car batteries at home, whilst they recharge their batteries and unwind.
With more cars on the road than ever, electric vehicle chargers are increasing in demand. It's great news for the environment, but may leave some EV drivers concerned.
EV charging points make electric vehicles much more appealing to many. The freedom of an electric vehicle charger at home can't be understated – and combined with low overnight energy tariffs, can save you even more money.

Our team are experienced EV charging point installers who create bespoke home charging systems to best suit the needs of each client individually.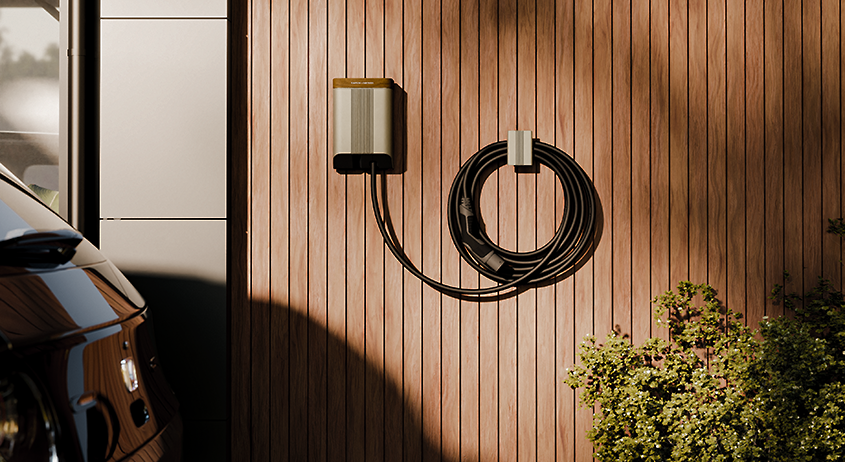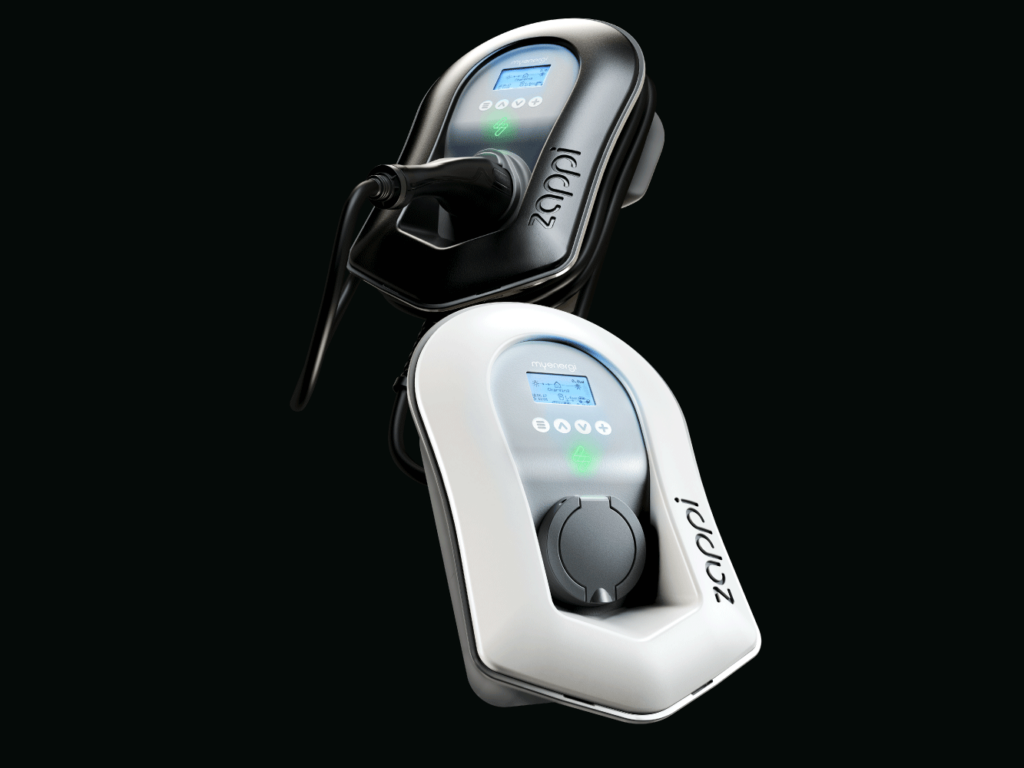 The Zappi EV charger is an adaptive smart charger that takes power from the grid, solar or wind. It's an energy-efficient electric vehicle charging port that is easy to use and offers up big benefits for users.

You can control your Zappi via pin code, only allowing access to your chosen vehicles. Charge via fast, eco or eco+, and track your charging with a digital charging log to offer better insight into your cost savings and energy usage.
If you've got solar panels, you can increase the energy savings from your panels with your electric car, utilising your own generated energy.
Simpson & Partners EV chargers
Simpson & Partners is the choice for users who want affordable quality for their EV charging point, paired with stylish design. Available in a selection of unique, beautiful finishes, their charging ports are focused on matching your home without breaking the bank.

Based in the Cotswolds, Simpson & Partners chargers are reliable, durable and offer a high level of versatility when it comes to choosing your energy consumption. They integrate with smart tariffs from certain energy providers, allowing users to make greater cost savings over time from their investment.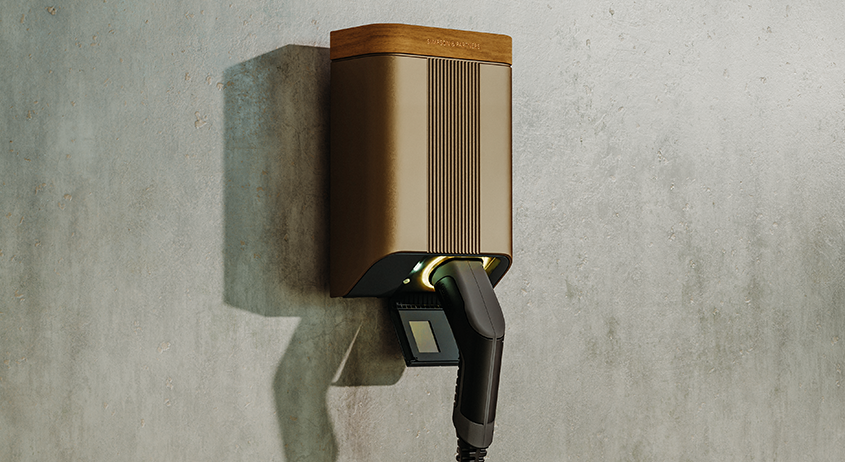 Vehicle to grid is an exciting new concept that is soon to launch in the UK. V2G technology powers bi-directional charging, meaning EV car batteries can take the energy stored and push it back to the power grid.

We are staying ahead of the curve, preparing for rollout and will keep all clients updated on this service and our support as and when it arrives.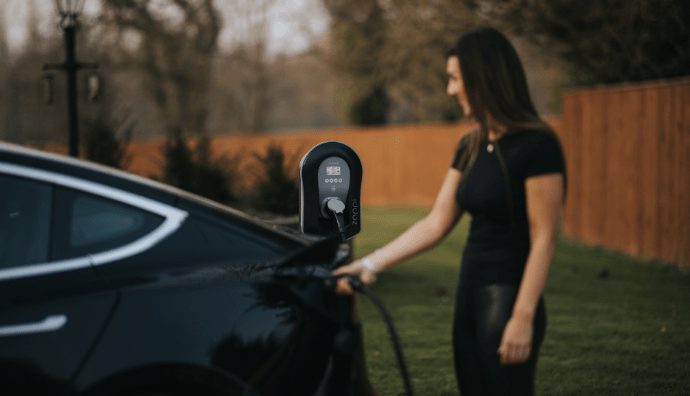 Why choose Green Light Electrical?
As EV users ourselves, we understand the day-to-day value of a reliable EV charging point. We also understand the headache of an unreliable EV charging point.
We want to help our clients make decisions that help the environment and their wallets. EV home chargers can provide cheaper mileage and play an integral part in reducing carbon output from UK households and vehicles.
We've stayed informed on UK regulations and ensure that every EV charging point installation we undertake is not only safe and reliable but compliant with UK legislation.
Your electric vehicle questions answered
To help you get up to speed with everything EV charger related, we've put to together a selection of helpful videos.
Electric cars and solar panels
Can you charge an electric car using solar panels? In this video Nick explains everything you need to know about charging an EV using solar.
Read our customer feedback
Don't just take our word for it, read through our customer reviews.
This is a Testimonial for Nick Green for the work he did on my offices, and the support that he has given some of my clients over the years. I have struggled with tradesman over the year and been let down on many occasions. It has been so refreshing to work with Nick and his team and know that when they say they are going to do something they book it in and it gets done. They give a fixed price and will always communicate if things are not going to plan. Would thoroughly recommend Nick and the team at GLE
Professional work and great attitude.
Reliable and professional as ever. Thanks for great advice and a great job.
Excellent work and service. Very helpful when we had an issue caused by our building company (not GLE). Will certainly use again for future electrical work.
Excellent service from this company. Initially used as an electrical emergency during the Christmas period, arrived very promptly even though they should've been closed, as all other engineers were. I am now using them to fix my electric gates. All staff I have been in contact with ( Office Manager, electrical engineers and the 'boss') have been extremely polite and very efficient. Electric gates now fixed. They continue to offer a fantastic service with very friendly and efficient staff. I would highly recommend them for any electrical job.
Paul was an good worker, punctual and his work was an excellent standard
A lovely family team with high standards and a great customer service ethic, high on safety and extremely reliable. I would recommend to my grandmother (that's how great I think they are).
Green Light Electrical came to the Lymington Save The Children shop to fit a new heater switch for the front door heater. Even though the work was carried out during shop opening times, it was done very professionally and without disruption to the customers or store staff. The site was left cleaner than when they arrived! Would highly recommend.
Enquire about an EV charging port
To find out what EV charging port is best suited to your home, or have a question answered by our experts, give us a call or book a consultation.