Offering the greatest protection for your most valuable asset.
Home security systems come in all shapes and sizes and offer varying levels of protection. Whilst consumer brands may be good enough for some people, many will want a system that protects their family and possessions when they're at home and when they aren't.

With every home security system we install, we're able to give individuals and families an extra layer of security that offers a visible deterrent for intruders as well as comfort and peace of mind for those it protects.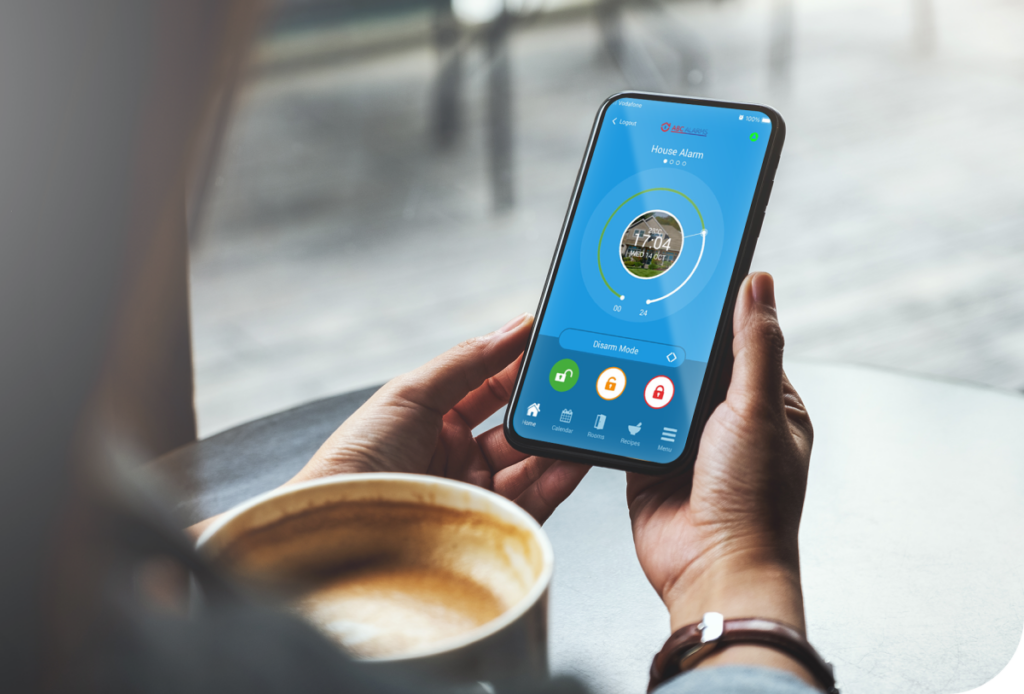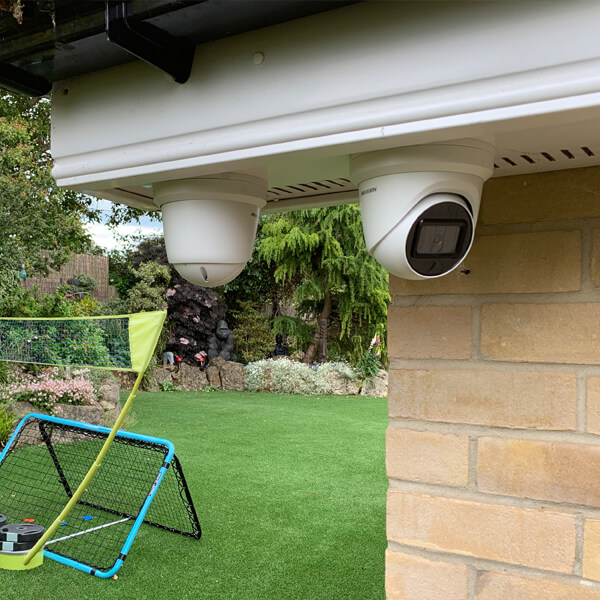 Unlike over-the-counter home security cameras, our professional systems offer high-quality images of your property and versatile security options that can be tailored to the needs of the user.

We install hard-wired security cameras for homes from Hikvision. Stored on a physical hard drive and available to link with mobile devices, your home security system can be remotely turned on and off whenever you need.

Generally, we set up systems to run 24/7, with trigger set-ups agreed with each client – including movement sensors, recording periods and inactive periods.

If the worst does happen, you want to know about it. Instead of grainy footage from a doorbell, or relying on someone else's doorbell footage, a home alarm system offers a deterrent for intruders and allows you to quickly alert your community of wrongdoing.

Intruder alarms can be wireless, or wired, and our preferred supplier is Texecom Systems. We've installed countless alarm systems for homes across the South and beyond, to offer greater deterrence from intruders and a warning system that you, and your neighbours, will benefit from.

Prices for Texecom home alarm systems start from just £995.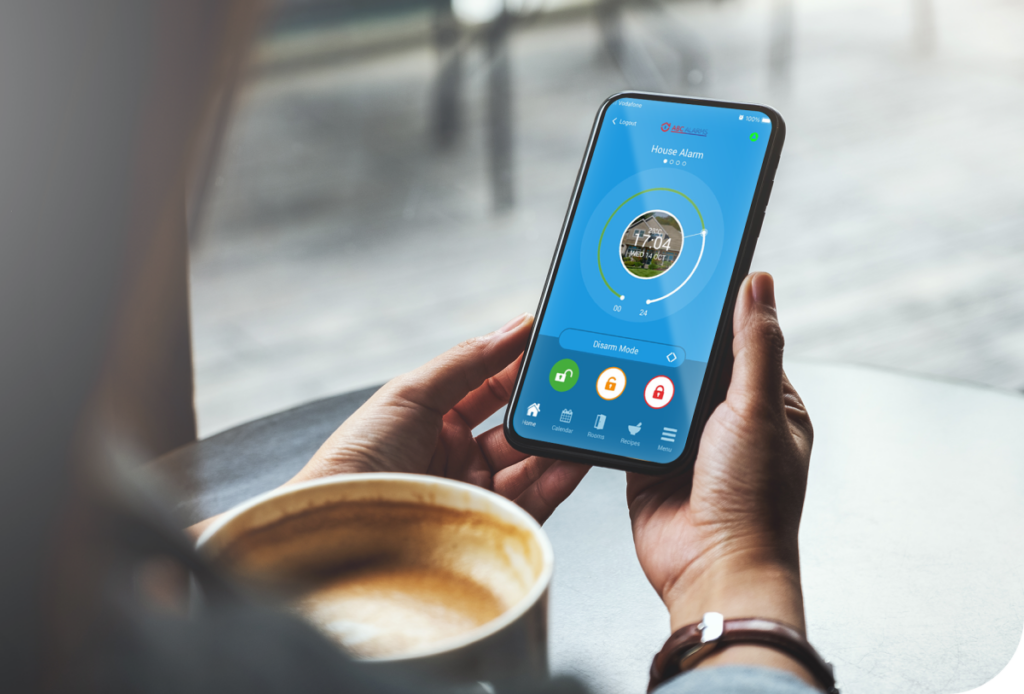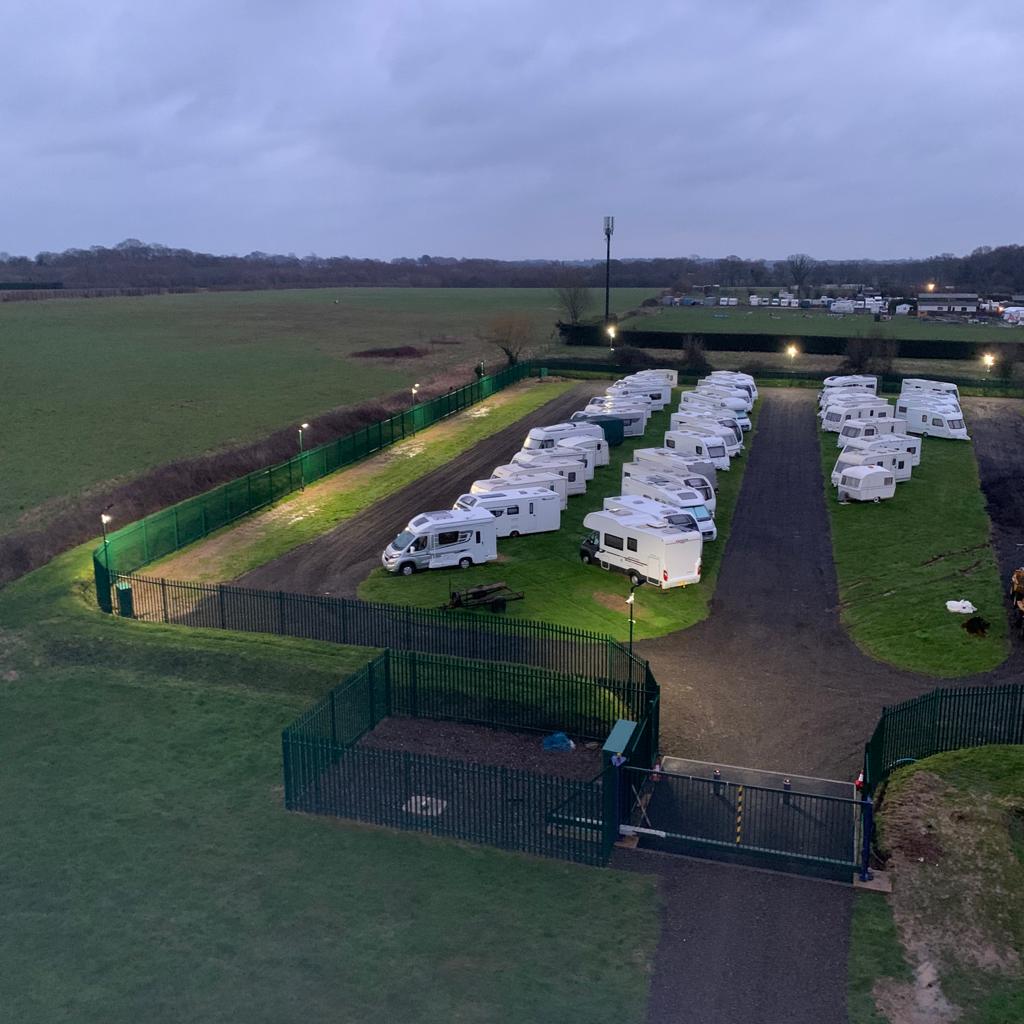 High-quality security lighting stands as one of the most effective contemporary methods for safeguarding your property. Discourage trespassers and guarantee the ongoing safety of your premises with our selection of security lighting options.

Security lighting for homes can be installed as a simple floodlight for your garden or a property-wide protection system that enables greater tracking and security for your property.
Why choose Green Light Electrical?
Trading for over 30 years, we've offered greater comfort and peace of mind to homeowners by building bespoke security systems for their property.
We understand your security concerns – protecting your family and your possessions is vital.
We can create systems that are unique to your home and leave no doubt in your mind that you're protected. Whether you're looking for an extra level of security, or a fully integrated home security system, our team can help.
Read our customer feedback
Don't just take our word for it, read through our customer reviews.
This is a Testimonial for Nick Green for the work he did on my offices, and the support that he has given some of my clients over the years. I have struggled with tradesman over the year and been let down on many occasions. It has been so refreshing to work with Nick and his team and know that when they say they are going to do something they book it in and it gets done. They give a fixed price and will always communicate if things are not going to plan. Would thoroughly recommend Nick and the team at GLE
Professional work and great attitude.
Reliable and professional as ever. Thanks for great advice and a great job.
Excellent work and service. Very helpful when we had an issue caused by our building company (not GLE). Will certainly use again for future electrical work.
Excellent service from this company. Initially used as an electrical emergency during the Christmas period, arrived very promptly even though they should've been closed, as all other engineers were. I am now using them to fix my electric gates. All staff I have been in contact with ( Office Manager, electrical engineers and the 'boss') have been extremely polite and very efficient. Electric gates now fixed. They continue to offer a fantastic service with very friendly and efficient staff. I would highly recommend them for any electrical job.
Paul was an good worker, punctual and his work was an excellent standard
A lovely family team with high standards and a great customer service ethic, high on safety and extremely reliable. I would recommend to my grandmother (that's how great I think they are).
Green Light Electrical came to the Lymington Save The Children shop to fit a new heater switch for the front door heater. Even though the work was carried out during shop opening times, it was done very professionally and without disruption to the customers or store staff. The site was left cleaner than when they arrived! Would highly recommend.
Book a consultation with an expert to explore how we can build a security system for your home. Receive a free, no-obligation quote after your consultation.