Protect your business, investments and people.
Whilst it can be hard to protect against every threat businesses face, a robust deterrent in the form of a security gate system is your first line of defence.
Whether you're discouraging trespassers, or controlling access to your premises, security gates offer a high level of protection that shows your business is serious about security.
Green Light Electrical install a wide variety of security gates and barriers for businesses, tailored to your needs and aimed at minimising the risk to your premises.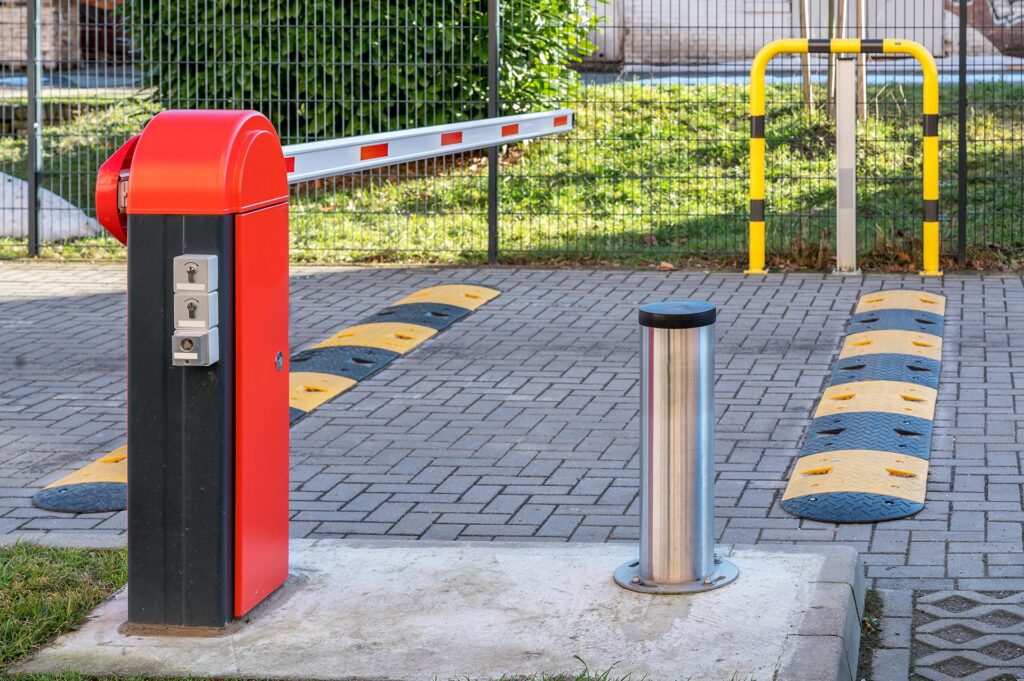 A traditional barrier can act as an impactful deterrent to passers-by. Barriers and bollards can stop vehicles, dissuade people and restrict access to your business as and when you require. If you need parking barriers, security barriers or telescopic bollards – we can help.
Our team will assess your premises and create a plan for barrier and bollard installation to offer the maximum level of protection, whilst ensuring our solution is optimised for your specific needs.
Modern technology has made gate intercom systems more advanced than ever. Our gate intercom systems mean business owners can always control access to their premises, wherever they are.
With our preferred suppliers Came BPT, Hikvision, Videx and AES, Green Light Electrical has installed intercom systems for businesses that add an extra layer of security whilst also creating a positive first impression for businesses with their clients, customers and the general public.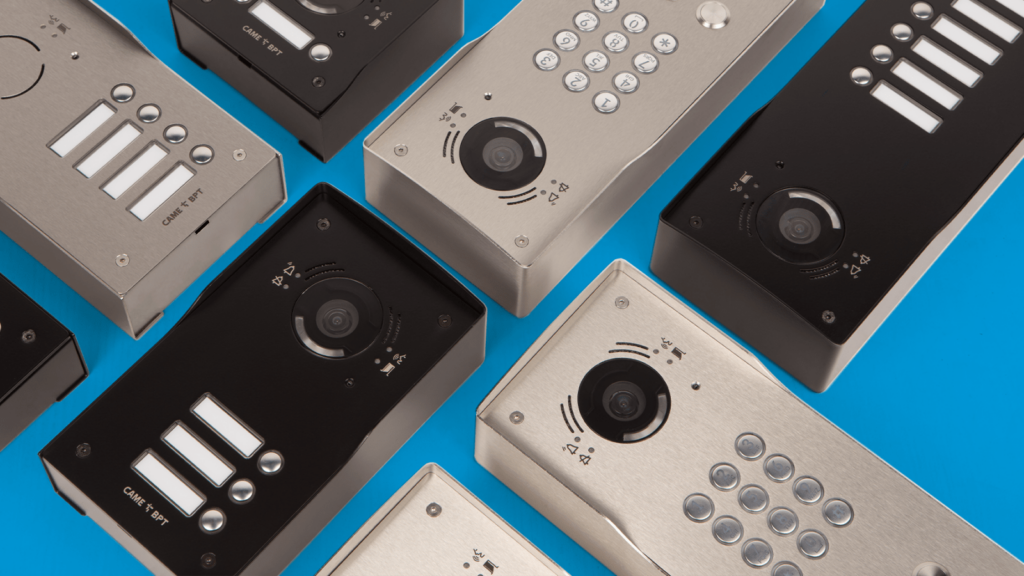 Security gate repairs and maintenance
Electric gates need to be regularly maintained and well looked after to avoid issues. Our Service Plans give you the ultimate peace of mind. In the unlikely event something goes wrong after our install, we'll get it sorted fast.
Find a Service Plan that's right for you
6 Monthly Gate Service
Safety Assessment
Remote Monitoring
10% Discount off list price for all parts
10% Discount on Labour
6 Monthly Gate Service
Safety Assessment
Priority Call Out
Remote Monitoring
Unlimited Remote Support
Free App Control
15% Discount off list price for all parts
15% Discount on Labour
6 Monthly Gate Service
Safety Assessment
Priority Call Out Remote
Monitoring Unlimited
Remote Support Free App
Control
All Parts Included
All Labour Included
The following is not covered by our Service Plans: vandalism, cosmetic damage, neglect, severe weather conditions, impact damage, wilful damage, work by others.
We have found that many individuals and businesses purchase high quality equipment but overlook the importance of regular maintenance. Even top quality equipment requires servicing. By investing in a Service Plan, you will be much less likely to be faced with the inconvenience that faults bring and will reap the benefits of a system that maintains optimum performance for longer.
Why choose Green Light Electrical?
The security of your business premises is key. Giving clients comfort and peace of mind is what we do best, installing security gates that keep out unwanted visitors and protect your workplace.
Operating for over 30 years, we've partnered our extensive experience with a commitment to modern technology to offer bespoke security solutions for clients' offices and units across the UK.
Whether you know what you need, or just want to talk to an expert, our team are on hand to help you make your business premises more secure.
Read our customer feedback
Don't just take our word for it, read through our customer reviews.
This is a Testimonial for Nick Green for the work he did on my offices, and the support that he has given some of my clients over the years. I have struggled with tradesman over the year and been let down on many occasions. It has been so refreshing to work with Nick and his team and know that when they say they are going to do something they book it in and it gets done. They give a fixed price and will always communicate if things are not going to plan. Would thoroughly recommend Nick and the team at GLE
Professional work and great attitude.
Reliable and professional as ever. Thanks for great advice and a great job.
Excellent work and service. Very helpful when we had an issue caused by our building company (not GLE). Will certainly use again for future electrical work.
Excellent service from this company. Initially used as an electrical emergency during the Christmas period, arrived very promptly even though they should've been closed, as all other engineers were. I am now using them to fix my electric gates. All staff I have been in contact with ( Office Manager, electrical engineers and the 'boss') have been extremely polite and very efficient. Electric gates now fixed. They continue to offer a fantastic service with very friendly and efficient staff. I would highly recommend them for any electrical job.
Paul was an good worker, punctual and his work was an excellent standard
A lovely family team with high standards and a great customer service ethic, high on safety and extremely reliable. I would recommend to my grandmother (that's how great I think they are).
Green Light Electrical came to the Lymington Save The Children shop to fit a new heater switch for the front door heater. Even though the work was carried out during shop opening times, it was done very professionally and without disruption to the customers or store staff. The site was left cleaner than when they arrived! Would highly recommend.
Not sure where to start with security gates? We can help. Talk to an expert from our team and arrange a consultation for a free, no-obligation quote for your business.